WELCOME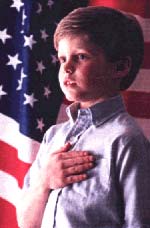 Dove Christian Academy now brings you a "choice" for your child! Dove specializes in teaching children with Dyslexia, ADD, and Visual and Auditory Processing Disorders... with a Christ-centered academic education. DCA has experienced teachers and professionals to help your child not only learn to overcome their disabilities, but to reinforce the moral and ethical lessons they're learning at home. Have a look at what some students and parents are saying about Dove...
Sydney's mom writes, "Words cannot accurately convey our gratitude for all Dove has done for Sydney. She has grown so much in all areas of her being. The confidence she has gained returned her to the special, happy girl God created her to be. Your efforts have worked a miracle to create a special school so needed in our society."
A parent writes, "We appreciate all you are doing for our daughter. She loves school so much now. God is using your gifts to bring her from a cocoon to a butterfly and we delight in seeing it."

Mission Statement:
Dove Christian Academy is a private coeducational elementary and secondary school commmitted to teaching students with learning differences. The Academy does so in a nurturing and family environment with the highest quality of staff and programs. We desire to teach to the immediate needs of each child in a Christ-centered environment so that success can be experienced and students can become self-motivated learners. DCA strives to educate each student to his or her maximum potential according to the individual's unique situation.

Dove Christian Academy is accredited by ASESA, Association for Specialized Elementary School Accreditation.
DCA is a Colorado 501(c)(3) non-profit organization. Your gifts are 100% tax deductible.