Submit your website to 40 search engines for FREE!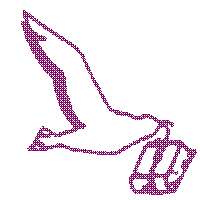 Dove
Christian
Academy
Dove Christian Academy now brings you a "choice" for your special needs child! Dove specializes in teaching children with dyslexia, ADD, and ADHD with a Christ-centered academic education. DCA has experienced teachers and professionals to help your child overcome a learning disability, while reinforcing the moral and ethical lessens he is learning at home.
Individualized teaching strategies are implemented to meet the needs of various types of learning styles. Auditory, visual, tactile, and kinesthetic models of teaching are used.
---

DCA is a Colorado 501(c)(3) nonprofit organization. Your gifts are tax 100% tax deductible.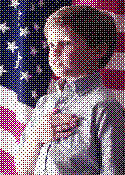 Academic instruction focuses on Reading, Written Language, and Math. For reading remediation, we use a range of phonemic awareness techniques which includes a multi-sensory Orton-Gillingham phonics based instruction. Math manipulatives, mnemonic devices, and various multi-sensory strategies are all taught in small, sequential steps, which instill a sense of accomplishment and success.
We service grades second through ninth.
Student teacher ratio is ten to one.
Two convenient locations— Southeast Aurora and West Denver.
The following is just one of several letters we constantly receive from parents: "Thank you so much for Dove. You have put your heart and soul (and lots of prayer) into a program that you believe will work. I will tell you that you have succeeded! I am amazed at the progress my daughter made last year and am looking forward to her accomplishments next year. It is neat seeing her catch her mistakes reading and use techniques to figure out words. It is also great when she can tell me about a story she has read, which means she is understanding what she is reading and retaining the information. That's a long way from where she was 1.5 years ago. Thank you so much for bringing this school to kids that were being left behind. God has given you a gift and you are using it for His glory! We are looking forward to another year at DCA.
Dove Christian Academy
3246 S. Danube Street
Aurora, CO 80013
Southeast Campus
19491 E. Smoky Hill Road
Aurora, CO 80015

Northwest Campus
2976 Utica Street
Denver, CO 80212
Phone: 303-627-0299
Fax: 720-870-5210